The next workshop organized by Le Camion Jazz will take place from 2022 Feb 18 19 20 (9th edition) at the Salle des fêtes de Louvigny (14111 . FRANCE)
This workshop offers instruction for any musicians or vocalists who have some previous jazz experience—from beginners to professional musicians. 
Saxophonist Dmitry Baevsky will be directing this workshop.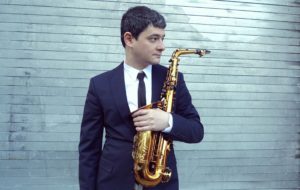 The workshop will take place in two differents rooms in Louvigny, a little town in the Normandy region of France just outside the city of Caen.
Mornings will be dedicated to instrumental practice and technical study with different groups and levels.
Afternoons will be more "collective" with a focus on harmony, repertoire, improvisation, and rhythm.
This workshop aims to provide a real methodology towards understanding the repertoire of standards.